Government Organizations
---

The U.S. Agency for International Development is an independent federal government agency that receives overall foreign policy guidance from the Secretary of State. It is not only the largest single U.S. assistance agency, but also the largest funder, public or private, of independent media abroad. USAID spent an estimated $63 million in 2011 on international media development, which represents 33.3 percent of all U.S. funding identified by CIMA's research.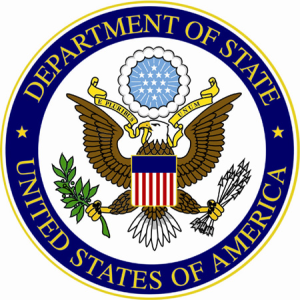 The State Department's largest single funder of independent media development is its Bureau of Democracy, Human Rights, and Labor (DRL), which spent $44 million on the sector in 2011.
U.S. embassies, through ambassadors' funds and other sources, also provide considerable funding of local media projects. Other State Department bureaus, such as the Bureau of Population, Refugees, and Migration, also support international media work.
Bureau of Democracy, Human Rights, and Labor
The Bureau of Democracy, Human Rights and Labor (DRL) leads the U.S. efforts to promote democracy, protect human rights and international religious freedom, and advance labor rights globally.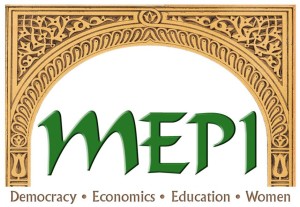 The Middle East Partnership Initiative was created in 2002 to promote democracy in the Middle East and funds programs in the Middle East and North Africa that include work with civil society.
Bureau of European and Eurasian Affairs (EUR)
The Bureau of European and Eurasian Affairs (EUR) develops and implements U.S. foreign policy in Europe and Eurasia. The Bureau promotes U.S. interests in the region on issues such as international security, NATO, coordination with the European Union and other regional organizations, support for democracy, human rights, civil society, economic prosperity, counterterrorism, and nonproliferation.
The Bureau of Public Affairs (PA) engages domestic and international media to communicate timely and accurate information with the goal of furthering U.S. foreign policy and national security interests as well as broadening understanding of American values. In carrying out its mission, PA employs a wide range of media platforms, provides historical perspective, and conducts public outreach.
Bureau of International Information Programs
The Bureau of International Information Programs (IIP) creates the places, the products, and the infrastructure to build America's reputation with foreign audiences. IPP advances U.S. foreign policy objectives through global information campaigns that engage people in 190 countries in sustained conversations. And, IPP supports those conversations with places to meet, dynamic content, and global technology.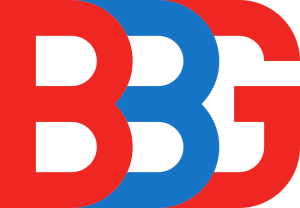 The Broadcasting Board of Governors is responsible for all U.S. government-sponsored, nonmilitary broadcasting for international audiences. This includes the Voice of America, Alhurra, Radio Sawa, Radio Free Europe/Radio Liberty, Radio Free Asia, and Radio and TV Martí. BBG spent approximately $5.4 million on media development in 2011.
BBG broadcasters distribute programming in 60 languages to an estimated weekly audience of 175 million people via radio, TV, the Internet, and other new media. The BBG works to serve as an example of a free and professional press, reaching a worldwide audience with news, information, and relevant discussions.

The Voice of America (VOA), a dynamic multimedia broadcaster funded by the U.S. Government, broadcasts accurate, balanced, and comprehensive news and information to an international audience.

The MCC, founded in 2004, is a U.S. government corporation tasked with assisting some of the world's poorest countries. Dollar amounts are tied to countries' progress on several key indicators, including improved press freedom. MCC has incorporated media development in at least five of the countries: Malawi, Moldova, Niger, Tanzania, and Ukraine.

The Australian Agency for International Development (AusAID) is the Australian Government agency responsible for managing Australia's overseas aid program. AusAID is an Executive Agency within the Foreign Affairs and Trade portfolio and reports to the Minister for Foreign Affairs.

The Belgian Development Cooperation deploys its expertise and knowledge of the international environment in order to defend Belgian interests abroad, promote the advent of a more stable, fairer and more prosperous world, and combat global poverty.
The Canadian International Development Agency is Canada's lead agency for development assistance. CIDA's aim is to manage Canada's support and resources effectively and accountably to achieve meaningful, sustainable results and engage in policy development in Canada and internationally, enabling Canada's effort to realize its development objectives.

The aim of Denmark's development cooperation is to reduce poverty through the promotion of human rights and economic growth. It is focused on some of the poorest countries in the world.

The Ministry of Foreign Affairs is the channel through which the Dutch Government communicates with foreign governments and international organizations. It coordinates and carries out Dutch foreign policy. The Ministry has two halves: its headquarters in the Hague and its missions abroad (embassies, consulates, and permanent representations).

Development policy is an integral part of Finland's foreign and security policy. Development policy contributes to the global effort to eradicate poverty through economically, socially and ecologically sustainable development.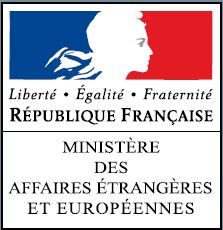 France is contributing to this ambition for sustainable and human globalization through its development cooperation policy, in partnership with all the countries concerned. It fully integrates this project into a Community thrust, in line with France's vision of a European Union set to become a global political player on the international stage.

The German Federal Ministry for Economic Cooperation and Development focuses on education, health, rural development, good governance, and sustainable economic development. The guiding principle in all efforts is the protection of human rights.

"Inclusive development" represents an approach to development that encourages all people to recognize the development issues they themselves face, participate in addressing them, and enjoy the fruits of such endeavors. The role of the Japan International Cooperation Agency (JICA) is to effectively provide backing for this process.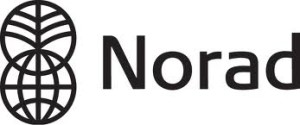 The majority of Norwegian development assistance is administered by the Ministry of Foreign Affairs and Norwegian foreign missions. In the case of aid funds that are not administered by Norad, the agency provides advice on what is required to achieve results, communicates results and contributes to debate on the effects of development assistance.

The Spanish Ministry of Foreign Affairs and Cooperation makes cooperative development a key element of its foreign activities. Its number one goal, the fight against poverty, is understood not only as the need to overcome the lack of income and goods, but also that of expanding the rights, opportunities and abilities of the least advantaged people.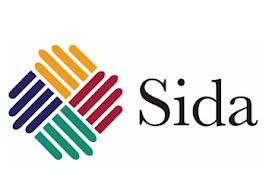 The Swedish International Development Agency (Sida) is a government agency working on behalf of the Swedish parliament and government, with the mission to reduce poverty in the world. Through its work and in cooperation with others, it contributes to implementing Sweden's policy for global development.

The Swiss Agency for Development and Cooperation has a long tradition of supporting countries and populations encountering problems of development or transition or experiencing humanitarian crises.

The Department for International Development is the primary British provider of international assistance and is a significant funder of media development around the world. Similar to USAID, media development is often a secondary goal within larger projects.
Private Sector Organizations
---

Adessium Foundation wants to contribute to a world in which people live in harmony with each other and with their environments. The Foundation is working to create a balanced society characterized by integrity, justice, and a balance between people and nature.

The agencies of the Aga Khan Development Network are private, international, non-denominational development organisations. They work to improve the welfare and prospects of people in the developing world, particularly in Asia and Africa, without regard to faith, origin or gender.

BBC Media Action promotes and protects high quality journalism and journalists around the world, supporting media institutions and strengthening public service broadcasting. It works with professional and citizen journalists where media freedom and freedom of speech are under threat, raising public awareness of and people's ability to understand their rights.

The Bertelsmann Foundation, established in 2008, is the North American arm of the Germany-based Bertelsmann Stiftung. The Bertelsmann Foundation is a driver of social change. The Bertelsmann Foundation is committed to promoting the freedom of individuals and societies, and international understanding.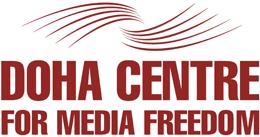 The Doha Centre for Media Freedom is a non-profit organisation working for press freedom and quality journalism in Qatar, the Middle East and the world.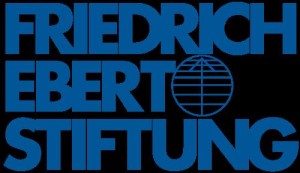 The Friedrich-Ebert-Stiftung is a non-profit German political foundation committed to the advancement of public policy issues in the spirit of the basic values of social democracy through education, research, and international cooperation. The large network of FES-offices is one of the most important non-governmental global infrastructures for democracy promotion and international dialogue on central topics of international politics, globalization and the economic, social, and political development in the world.

Fesmedia is the media project of the Friedrich-Ebert-Stiftung in Africa, Asia and Latin America. Fesmedia works toward a political, legal, and regulatory framework for the media which follows international human rights law.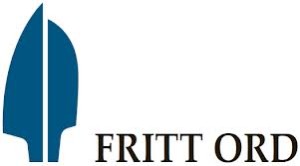 The Freedom of Expression Foundation, Oslo (Fritt Ord) protects and promotes freedom of expression and the environment for freedom of expression in Norway, particularly by encouraging lively debate and the dauntless use of the free word.

Established in 1936, the Ford Foundation is an independent, global organization with a legacy of commitment to innovative leaders on the frontlines of social change. The Ford Foundation's commitment to social justice is carried out through programs that: strengthen democratic values, reduce poverty and injustice, and advance human knowledge, creativity and achievement.

The core of the work of the Gates Foundation focuses on the belief that every life has equal value. The Gates Foundation follows four values: optimism, collaboration, rigor, and innovation, which help define the approach to its philanthropic work and employ an outstanding leadership team to direct its strategies and grantmaking.

The German Marshall Fund of the United States (GMF) strengthens transatlantic cooperation on regional, national, and global challenges and opportunities in the spirit of the Marshall Plan.

Google Inc.'s mission is to organize the world's information and make it universally accessible and useful.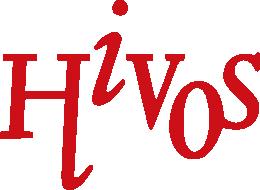 Hivos is an international development organisation guided by humanist values. Together with local civil society organisations in developing countries, Hivos wants to contribute to a free, fair and sustainable world. A world in which all citizens – both women and men – have equal access to opportunities and resources for development and can participate actively and equally in decision-making processes that determine their lives, their society and their future.

The Knight Foundation "promotes excellence in journalism worldwide and invests in the vitality of 26 U.S. communities where the Knight brothers owned newspapers." The Knight Foundation is one of the largest funders of media assistance in the U.S. It is also responsible for helping fund and launch some of the most innovative programs in media development, including GFMD and the Knight News Challenge. Knight also funds the Knight International Journalism Fellowships (along with the Gates Foundation), which is managed by ICFJ.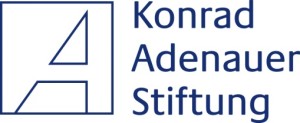 The Konrad-Adenauer-Stiftung (KAS) is a political foundation. At home as well as abroad, our civic education programs aim at promoting freedom and liberty, peace, and justice. We focus on consolidating democracy, the unification of Europe and the strengthening of transatlantic relations, as well as on development cooperation. Our scholarship programs help young journalists by offering them projects specifically geared to their needs.

The Henry Luce Foundation seeks to bring important ideas to the center of American life, strengthen international understanding, and foster innovation and leadership in academic, policy, religious and art communities.

The John D. and Catherine T. MacArthur Foundation supports creative people and effective institutions committed to building a more just, verdant, and peaceful world. In addition to selecting the MacArthur Fellows, the Foundation works to defend human rights, advance global conservation and security, make cities better places, and understand how technology is affecting children and society. MacArthur is one of the nation's largest independent foundations.

MDIF provides affordable financing and business assistance to independent news outlets in challenging environments, helping them to become financially sustainable. We invest in outlets that provide the news, information and debate that people need to build free, thriving societies.

Omidyar Network is a philanthropic investment firm dedicated to harnessing the power of markets to create opportunity for people to improve their lives. We invest in and help scale innovative organizations to catalyze economic and social change.

For more than 45 years, the David and Lucile Packard Foundation has worked with partners around the world to improve the lives of children, families, and communities—and to restore and protect our planet. The David and Lucile Packard Foundation invests in leaders and institutions, collaborates with them to identify the most effective solutions, and gives them freedom and support to best reach their goals.

The Rockefeller Foundation supports work that expands opportunity and strengthens resilience to social, economic, health and environmental challenges—affirming its pioneering philanthropic mission since 1913 to promote the well-being of humanity. The Foundation operates both within the United States and around the world. The Foundation's efforts are overseen by an independent Board of Trustees and managed by its president through a leadership team drawn from scholarly, scientific, and professional disciplines.

Founded in 1940, the Rockefeller Brothers Fund advances social change that contributes to a more just, sustainable, and peaceful world. The RBF's grantmaking is organized around three themes: democratic practice, peacebuilding, and sustainable development.

The Sigrid Rausing Trust was founded to promote international human rights. The grant programs are Civil and Political Rights, Women's Rights, Minority Rights, Social Justice and the Miscellaneous Fund. Each program has a number of sub-programs.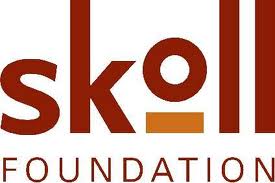 The Skoll Foundation drives large scale change by investing in, connecting and celebrating social entrepreneurs and the innovators who help them solve the world's most pressing problems.

The Stanley Foundation promotes public understanding, constructive dialogue, and cooperative action on critical international issues. Our work recognizes the essential roles of both the policy community and the broader public in building sustainable peace.

The Open Society Foundations are a network of foundations founded by billionaire George Soros. While it once operated primarily in Eastern Europe, it now has programs worldwide. Though OSF is the largest private funder of media development in the United States, media is only a part of OSF's activities, particularly through three programs: Information Program, Media Program, and Open Society Justice Initiative.
National Endowment for Democracy
---

The National Endowment for Democracy a private, nonprofit foundation dedicated to the growth and strengthening of democratic institutions around the world. Each year, NED makes more than 1,000 grants to support the projects of non-governmental groups abroad who are working for democratic goals in more than 90 countries. Since its founding, media has played an integral role in NED's efforts to promote democracy, with around $14 million annually going to support media development.
The National Endowment for Democracy's four core institutes were created at the same time as NED (1984) in order to represent different aspects of American civil society. Each of these institutes is an implementing organization and 55% of NED's annual budget goes directly to these institutes.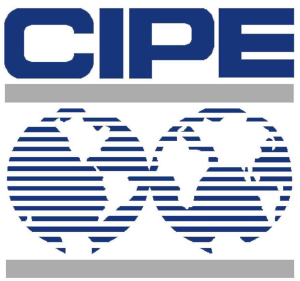 The Center for International Private Enterprise represents the U.S. Chamber of Commerce and works toward using private enterprise and market-oriented reforms to improve freedom around the world. Journalists are often included in these efforts, usually by taking part in trainings or other workshops on business reporting or similar topics.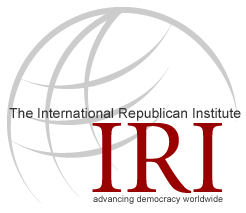 The International Republican Institute represents the Republican Party, though its programs are apolitical. IRI's programming is broken up by geographic area/country, but many media development programs occur within that framework.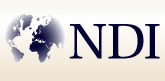 The National Democratic Institute represents the Democratic Party, though its international development programs are relatively apolitical and often parallel those of IRI. Media come into many aspects of NDI's activities, particularly in its Democracy and Technology programs, which deal with utilizing new media in order to strengthen democracies.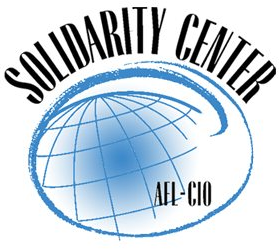 The Solidarity Center represents the AFL/CIO and works to improve workers' rights around the globe. Media comes into its work most often in the form of press unions and similar organizations that work to promote journalists' rights and freedoms. Solidarity has no programs dealing solely with media development, but these issues often come into play in its work.
Multilateral Organizations
---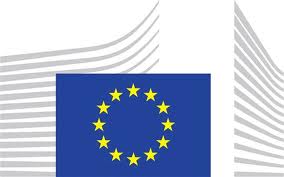 Development and Cooperation, EuropeAid is a new Directorate-General (DG) responsible for designing EU development policies and delivering aid through programs and projects across the world. It incorporates the former Development and EuropeAid DGs. Having one DG will simplify communication in the development field by acting as a "one stop shop" – providing a single contact point for stakeholders inside and outside the EU to deal with.

For 50 years now, the OECD Development Assistance Committee (DAC) has grouped the world's main donors, defining and monitoring global standards in key areas of development. The DAC has played a role in forging major international development commitments, including the Millennium Development Goals and the Paris Declaration on Aid Effectiveness.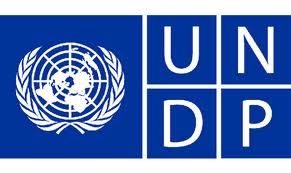 The United Nations Development Program is the UN's global development network, "an organization advocating for change and connecting countries to knowledge, experience and resources to help people build a better life." UNDP is active in 166 countries, working to develop local capacity. The organization has developed a list of Millennium Development Goals, none of which directly mention media, yet media factor into each of the goals.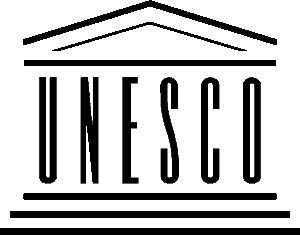 The United Nations Educational, Scientific and Cultural Organization is a development agency that funds some media development programs. Its Communication and Information "theme" is responsible for a number of media-related programs. In addition, the International Programme for the Development of Communication (IPDC) funds a large number of media development projects each year.

The World Bank Institute (WBI) is one of the World Bank Group's main instruments for developing individual, organizational, and institutional capacity through the exchange of knowledge among those countries.