Academics Programs and Research
---
Please note that there are numerous academic institutions supporting independent media development. This list is just a sampling. We welcome suggestions for additions!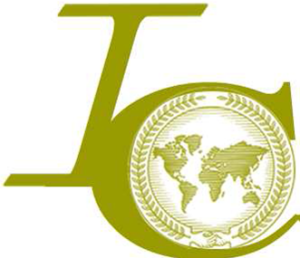 American University's School of International Service has an International Communication field as well as the more general School of Communications.

Based at American University in Washington, DC, the J-Lab develops programs that inspire and equip news entrepreneurs, traditional media and others involved in the creation and evolution of news and information. J-Lab operates through pilot projects, innovation awards, consulting, research, learning modules and training, and funds entrepreneurial news start-ups.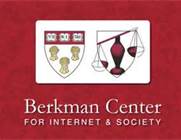 The Berkman Center at Harvard University was founded to explore cyberspace, share in its study, and help pioneer its development. Representing a network of faculty, students, fellows, entrepreneurs, lawyers, and virtual architects working to identify and engage with the challenges and opportunities of cyberspace, Berkman produces research on, builds, and shares open software platforms for free online lectures and discussions.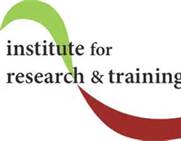 Based at the University of Oklahoma, the Institute for Research and Training facilitates collaborative partnerships of faculty, students, and citizens to study and solve problems facing communities in Oklahoma and around the world involving media, communication, and civil society.

George Washington University's School of Media and Public Affairs (SMPA) has a number of faculty members that specialize in various media development issues.

Harvard University's Joan Shorenstein Center on the Press, Politics, and Public Policy often publishes reports on relevant topics in media assistance.

Also at Harvard, Journalist's Resource is a Web site for journalism educators, students, and journalists. The site provides access to public policy reports and papers along with a brief overview, teaching notes and links to other relevant material. The program is a part of the Carnegie-Knight Initiative on the Future of Journalism Education, which also produces reports and has developed News 21, an innovative news reporting project for students that builds on intensive content-based coursework.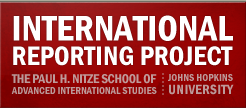 Johns Hopkins University's School of Advanced International Studies (SAIS) runs an International Reporting Project works with U.S. journalists to encourage more international reporting.

The Knight Center for Journalism at the University of Texas at Austin is a professional training and outreach program for journalists in Latin America and the Caribbean, featuring training programs that have benefited thousands of journalists and journalism professors throughout the Americas.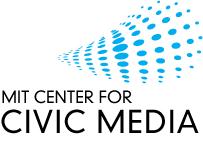 A product of the MIT Media Lab and Comparative Media Studies Program at the Massachusetts Institute of Technology, the Center for Civic Media works to collaboratively create, design, deploy, and assess civic media tools and practices.

The New America Foundation is a nonprofit, nonpartisan public policy institute that invests in new thinkers and new ideas to address the next generation of challenges facing the United States. Within the foundation is the Open Technology Institute, which formulates policy and regulatory reforms to support open architectures and open source innovations for the development and implementation of open technologies and communications networks.

A project of the Nieman Foundation for Journalism at Harvard University in Cambridge, Massachusetts, the mission of the Nieman Lab is to investigate and chronicle the changing world of journalism in the Internet age through original reporting, analysis and incisive commentary. The lab also features a fellows program, whose participants undertake a one-year academic study at Harvard.

Established in 2004 as a subsidiary of The Pew Charitable Trusts, the Pew Research Center is a nonprofit, nonpartisan "fact tank" that conducts public opinion polling and social science research; reports news and analyzes news coverage; and holds forums and briefings. In addition to the Project for Excellence in Journalism, the Center's projects are: Pew Research Center for the People & the Press; Pew Internet & American Life Project; Pew Forum on Religion & Public Life; Pew Hispanic Center; Pew Global Attitudes Project and Pew Social and Demographic Trends.

James M. Cox Jr. Center for International Mass Communication Training and Research is a unit of the Henry W. Grady College of Journalism and Mass Communication at the University of Georgia. The Center has held more than 125 training programs involving countries all over the world, published more than 15 research and technical reports, and conducted research on a variety of topics related to the practice of journalism around the world.
The Center for Global Communication Studies (CGCS) at the University of Pennsylvania provides international education and training in comparative media law and policy. The Center's research and policy work addresses issues of media regulation, media and democracy, measuring and evaluation of media development programs, public service broadcasting, and the media's role in conflict and post-conflict environments.

The World Journalism Education Council is an informal coalition representing 32 academic associations worldwide that are involved in journalism and mass communication at the university level. By bringing organizations from six continents together, the Council hopes to provide a common space for journalism educators from around the world and to focus on issues that are universal in the field. World Journalism Education Census database contains 2,332 journalism programs.
Fellowships
---

Named for Alfred Friendly, a Pulitzer Prize winning reporter and former managing editor of the Washington Post, the Alfred Friendly Press Partners fellowships offer professional international journalists the opportunity for long-term training partnerships with U.S. newsrooms.

Heinrich Boll Foundation's Climate Media Fellowship aims to familiarize US energy media experts with the European and German experiences and policy solutions and communicate these into the US policy debate on a local, regional and national level.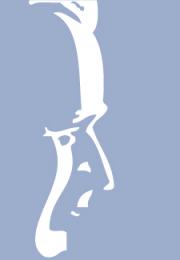 The Dag Hammarskjöld Fund for Journalists awards fellowships to professional journalists from developing countries from Africa, Asia and South America to observe ten weeks of the United Nations' General Assembly. The fellowships are named for the U.N.'s second Secretary-General, and the fund was established as a not-for-profit organization by journalists.

The Dart Center Ochberg Fellowship is a unique seminar program for mid-career journalists who want to deepen their knowledge of emotional trauma and psychological injury, and improve reporting on violence, conflict and tragedy. Since 1999 the Dart Center for Journalism and Trauma, a project of the Columbia University Graduate School of Journalism, has offered the annual Ochberg Fellowships to outstanding midcareer journalists interesting in exploring these critical issues.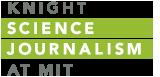 The Knight Science Journalism Program hosted at the Massachusetts Institute of Technology offers a nine-month fellowship for journalists to increase their understanding of science, technology, medicine and the environment.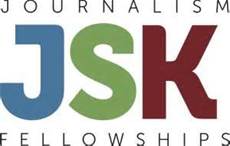 A product of the Knight Foundation, the John S. Knight Journalism Fellowships based out of Stanford University offer twenty journalists and media entrepreneurs the opportunity to delve into projects to improve the quality of news and information reaching the public.

The Knight-Bagehot Fellowship in Economics and Business Journalism at the Columbia Journalism School is a year-long, full-time academic fellowship based at Columbia University for working journalists to hone their knowledge of business, economics and finance.

Knight-Mozilla Fellowships focus on the technological intersection of the news industry and information dissemination, as part of the OpenNews program between the Knight and Mozilla Foundations. Recipients are developers and technologists who will spend one year writing code in collaboration with news outlets.

Each year about a dozen journalists and other professionals travel from all over the globe to the University of Maryland's Philip Merrill College of Journalism for ten months of study and professional pursuits.

A Knight-Wallace Fellowship is the rarest of opportunities: an academic year of study, reflection and growth at one of the world's finest universities, nestled in one of the nation's most livable cities. Each year, the fellowship brings together exceptional journalists from the U.S. and abroad to share this life-changing experience.
Based out of Yale University, the Yale World Fellows Program is a semester-long fellowship for mid-career professionals in a variety of fields, including media, government, and nongovernmental organizations.