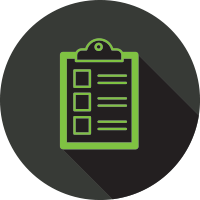 Thematic Priorities
Gates' Media Projects topic priorities include the Sustainable Development Goals, development, poverty eradication, global health, pandemic preparedness, neglected diseases as well as gender equality and women and girl issues.
Gates has a particular interest in content that could fall into the context of media for development or content to influence outcomes.  For example, in Europe as the migrant influx was becoming a public policy issue, the foundation supported four media outlets in four European countries to report "in an informed way that explains the complexity of the issue," a Gates staff member said. The goal "was to inform audiences what is really behind the uptake of refugees."
In 2017, Gates supported El Pais, the Guardian, Le Monde, and der Spiegel to each track different groups, for example, a football team by El Pais and Syrian family by der Spiegel.
The foundation also focuses not only on supporting content creation but increasingly, a staff member said, aims "to test how far journalism is willing to go toward a stronger relationship to the audience." Its support increasingly puts emphasis on sparking action on the part of the public in a reaction to what they read or viewed in the media.
The US Guardian's Outside in America is an example of such an "action platform."  In the program, which was announced in 2016, the Gates Foundation gave a $550,000 grant for a year-long deep-dive on the growing homeless crisis in the western U.S.
In the Guardian US's grant announcement, the news organization said its goal was to bridge the gap between journalism and activism by engaging with readers and inspiring them through an Action Button operated by Speakable on each news site. The hope is for readers, after becoming more informed on the issue of homelessness, to donate to or volunteer with local organizations working to combat homelessness in the western U.S.
The foundation is also trying to build the capacity of local organizations to manage large projects through the Global Media Partnerships in order to eventually lessen the need to go through well-established intermediary organizations, which are often based in the more developed world.