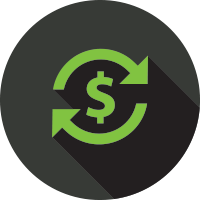 Funding
Last year DANIDA spent about about 40.4 million Danish Kroner (DKK)  (approximately $6 million at 2016 exchange rates) on more than 30 media development projects globally.
At the Global Media Freedom Conference, Mogens Jensen, then minister of trade and development cooperation, announced that DANIDA was giving DKK 20 million ($3.08 million at May 2016 exchange rates) to support media freedom projects. WAN-IFRA (World Association of Newspapers and News Publishers) received 15 million DKK ($2,242,320 at 2016 exchange rates) for a multi-country project on media freedom that focuses on Kenya, Uganda, South Africa, the Philippines, Malaysia, Indonesia, Egypt, Palestine, Jordan, Colombia, Ecuador, and Mexico. International Media Support (IMS) received 5 million DKK ($747,400 at 2016 exchange rates) for a journalists' safety project in Colombia, the Philippines, Pakistan, Indonesia and Iraq. In addition, DANIDA has given support to IMS programs targeting interventions in countries in conflict and crisis.
In 2015, DKK 3 million (approximately $461,464 at 2016 exchange rates) were disbursed for projects. This included in DKK 1.4 million (approximately $215,350 at 2016 exchange rates) in Africa, DKK 1.4 million (approximately $215,350) in Asia, and DKK 200,000 (approximately $30,765 at 2016 exchange rates) in Eurasia.
While DANIDA has increased its support of international media projects in the last several years, DANIDA staff predict that in the future total support will decline. "Priorities will probably remain the same but the overall funds for ODA (official development assistance) is generally decreasing," a staff member said.
Evaluations
Denmark makes systematic use of evaluations and seeks to illustrate the connection between Danish development assistance and the results that are created. It has published all evaluations since 1987. Staff say that one of the biggest challenges in media development assistance is measuring its impact.