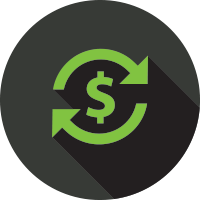 Funding
Since inception, EED has supported media development projects totaling more than $4 million, or nearly 4 million Euros.  It often awards small grants – around $70,000 or €60,000 on average – and ones that are frequently for a short duration, such as six to 12 months.
EED grant-making is almost entirely demand-driven, and takes place in an open-ended application and funding cycle. EED prioritizes activities that would be difficult to fund through other channels.
The EED complements EU funding vehicles, particularly by being able to provide support rapidly through targeted outreach, identifying the most promising potential grantees, and by directly assisting applicants during the proposal phase.
By region and percentage, the EED's funding went to:
Africa  – 6 percent
Asia  – 17 percent
Europe – 77 percent
Please note, in some cases, the EED uses different recipient country categories than that in CIMA's regional breakdown.  An EED staff member told CIMA that in some instances, recipient countries "straddle both Asia/Europe." (EED classifies Russia as Europe and Turkey as Asia).