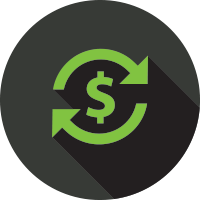 Funding
In its latest figures, NGs media development spending in 2013 totaled about 160 million NOKs, which is equivalent to about $20 million.
In 2013 the regional breakdown of NG media support funds were:
5 percent to Africa
5 percent to Asia
5 percent to Eurasia
10 percent to Europe
7 percent to Latin America and the Caribbean
5 percent is listed as Other
NG says that support to "specialist organizations" such as International Media Support (IMS), Panos Southern Africa, IFEX, Pen International is easy to track. However, a portion of its support goes to organizations, such as those connected with the United Nations, which may have large projects under which media comprises a small part and are, therefore, harder to track by region. These may fall into the "other" category.
Norway also gives high priority to UNESCO and its International Programme for the Development of Communications (IPDC). In 2015, UNESCO reported receiving $14.8 million
Support is based on grant applications, in which the applicant does a country assessment, a risk analysis, and program design. Overall NG support to media development has remained relatively unchanged over the past five years.
Evaluation
Typically, NG partners with its grantees on agreed-upon result frameworks, the indicators used, and means of verification. NG reports that there is a growing emphasis on monitoring and evaluations with a focus on results.
A 2011 evaluation of freedom of expression and independent media projects that focused on projects in the Western Balkans, Zambia, Ethiopia, Mozambique, and Zimbabwe determined that the projects did have a meaningful impact. As a staff member reported, "The study found that results on 'outcome' levels in most countries were satisfactory with some reservations regarding Ethiopia." But overall, the study found that there were "contributions" to highly visible political results, which influenced regime changes in a democratic direction. This included empowering local media in Serbia and Macedonia, which was instrumental to the ousting of Milosevic, providing a "voice for the voiceless" in Zambia as an important factor in denying a third and constitutionally illegal term for President Chiluba, restoring media plurality and independence in Zimbabwe, and strengthening media in Mozambique. "In sum," the staff member said, "the media landscape in Mozambique, Zimbabwe, Zambia, Serbia and Macedonia were all improved in part due to the Norwegian support."