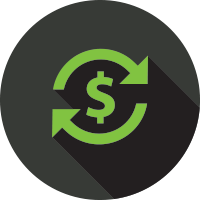 Funding
Global Affairs Canada uses a variety of funding tools – global multilateral, multi-donor and bilateral – and focuses its projects on areas where civil society, human rights, and freedom of expression in the media are under threat.
Over the last three years, Global Affairs Canada has spent approximately $8.8 million U.S. dollars (or $11.2 million Canadian dollars) on international media development projects.  In 2016, the total was $3.0million USD ($3.9 million Canadian dollars). Project funding is typically for one to three years with project support ranging from $800,000 to $ 4.0 million USD ($1 million to $5 million Canadian dollars).
In 2016, Global Affairs Canada's geographic media support breakdown was:
Africa    – 6 percent
Asia       – 30 percent
Europe – 54 percent
Latin America – 10 percent
Organizations seeking funding can search Global Affairs Canada's data base for different sources of funding, including current "Calls for Proposals," some of which are open only to Canadian organizations. If a group's project corresponds to Canada's international development priorities, it can submit an unsolicited proposal for work in a country where Canada is doing development assistance. A group can also reach out to Canadian diplomatic or consular missions on funding for local initiatives.