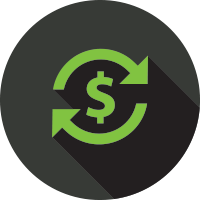 Funding
Since its inception in 2004, Omidyar Network has committed more than a billion dollars overall in support to both for-profits and nonprofits.  Of this, $516 million has been invested in for-profit companies and $573 million went into grants to nonprofits.  Approximately $28 million has supported around 45 independent media, investigative journalism, and fact-checking organizations around the world.
In calendar year 2016, Omidyar Network spent $3.6 million on media development projects.  Of this, 50 percent of the organization's media support went to Asia, 40 percent to Europe and 10 percent to Latin America.
In April 2017, Omidyar Network announced a three-year $100 million commitment to tackle the root causes of the global trust deficit.  The funding will expand the work Omidyar Network has done over the last decade to strengthen independent media and investigative journalism, to support fact checking, and to enable responsive, effective government and empower citizens. In addition, it will also focus on combatting misinformation and hate speech.
The International Consortium of Investigative Journalists, which was behind the 2016 Panama Papers investigation, is one of the first recipients with $4.5 million to support the expansion of its investigative reporting.
Omidyar Network typically does not take unsolicited proposals, rather it seeks out "partners" who meet its priorities. "We scout the landscape for new opportunities," a staffer said.   They are typically referred to new prospects through its partner organizations or through networking at events and meetings they sponsor.