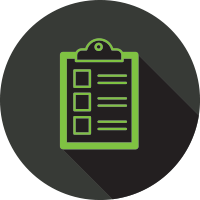 Thematic Priorities
Support that strengthens information flows
The bulk of Skoll's support goes to entrepreneurs, and thus does not focus on the news media as a sector or on building institutions. However, there are several examples of funding that intersect with journalistic work and the expanding boundaries of media development. Skoll's four 2015 awardees each received $1.25 million over three years as "core support investment to scale their work and increase their impact," according to the foundation's website. One of the awardees, Ma Jun, is a Chinese investigative journalist whose organization, the Institute of Public & Environmental Affairs (IPE)., "gathers and analyzes hard-to-find, public environmental data on water and air quality and environmental violations records across China. IPE makes this data accessible and easy to use, so that the press, investors, and citizens can hold suppliers, multinational corporations, and local governments accountable," according to the website. Other activities include an Information Transparency Index rating multinational brands' environmental impact, and a mobile app providing information on pollution and polluters.
Support to journalistic coverage of entrepreneurship
The foundation gives some support to journalists with the express aim of improving the public's understanding of entrepreneurship. Skoll supports "media stories about social entrepreneurs" in support of its mission, to "drive large-scale change by investing in, connecting, and celebrating social entrepreneurs and the innovators who help them solve the world's most pressing problems," according to Sandy Herz, director of global partnerships, in response to CIMA's survey.