Over 140 people attended CIMA's discussion of the impact of new media during the Iranian elections. New technologies played a major role in the events leading up to and following the recent Iranian elections and should continue to have a tremendous impact. Social networking tools such as Twitter, Facebook, and blogging have changed the way Iranian citizens communicate with each other as well as with the outside world. From cell phone cameras capturing scenes of violence that otherwise would go unreported to Twitter feeds used to organize massive protests, new media have forever changed the nature of citizen participation, not just in Iran, but throughout the world.
What impact have new technologies had on pre- and post-election Iran? What are the implications of this new technology on democracy in Iran? How has new media affected outside perceptions of events in Iran? How have both the opposition and the government used these new tools against each other in what some call an "Internet battlefield"? Do the users of new media adequately represent the Iranian population? How has the Iranian government attempted to censor or curb the use of these new tools?
Download a brief Guide to New Media in Iran
Download a Report on this Event
---
Featuring
Robert Faris
Berkman Center of Internet and Society
Andrew Lewman
The Tor Project
Setareh Derakhshesh
Voice of America's Persian News Network (PNN)
Sam Sedaei
Huffington Post Blogger
Moderated by
Richard Kraemer
National Endowment for Democracy
---
About the Participants
Robert Faris is research director of the Berkman Center for Internet and Society at Harvard University. His research focuses on the interaction of online speech, government regulation of the Internet and political processes. He is a contributor to the OpenNet Initiative, studying Internet censoring policy and practice around the world. Rob's recent publications include Reading Twitter in Tehran, Mapping the Arabic Blogosphere: Politics, Culture and Dissent, and Madison and the Smart Mob: the Promise and Limitations of the Internet for Democracy. He holds a M.A. and PhD in International Relations from the Fletcher School of Law and Diplomacy at Tufts University.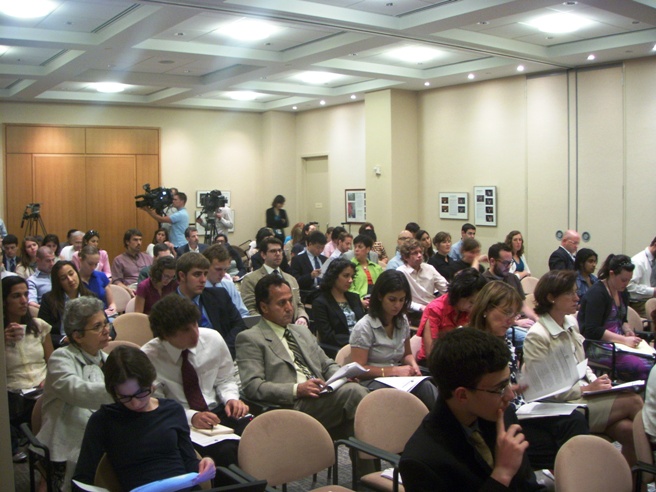 Andrew Lewman is executive director of The Tor Project, a nonprofit organization that provides research and free software that protects users' online privacy and anonymity. Lewman manages The Tor Project's business operations, support, and advocacy roles while also serving on its board of directors. He is an ethologist by training and his experience spans a variety of business fields. In addition to conducting research on animal communication behavior, Lewman has worked for multi-national companies in Japan, Korea, Taiwan, and the Philippines. He is a strong believer of individual rights, privacy, anonymity, and solving real-world problems-sometimes even with technology.
Bahman Kalbasi is the Washington correspondent of BBC's Persian TV. He has also worked as a producer/reporter for Canadian Broadcast Corporation. Following the student unrest in Iran in July 1999, Kalbasi was imprisoned for sixty-three days where he was tortured. He left Iran to live in Canada in 2001. In 2006, despite the risk of arrest, he returned to Iran with a camera to explore life under the new regime. A short documentary of that trip was aired on Canada's National show on CBC and later won a World Silver Medal at the New York Festivals Awards. Kalbasi holds a degree in Political Science and Communication from York University in Toronto.
Sam Sedaei is director of the Iran Program at Nonviolence International and an international affairs contributor to The Huffington Post. He lived in Tehran until 1999 before emigrating to the United States at age sixteen. He went to high school in Chicago and received his bachelors in economics and political science from Kalamazoo College in 2006. Sam revisited Iran during a five-week trip during the 2005 Iranian presidential elections to do research on the social and economic issues that related to what he saw as a revolution in the works. Sam has appeared on many different media outlets, including CNN, BBC, Voice of America, and Air America Radio. His writings for The Huffington Post focus on international affairs and American politics.