According to Empowering Independent Media, CIMA's inaugural report on U.S. media assistance to developing countries, free media play an integral role in fostering democracy and development, and have the ability to transform a number of critical areas, including government accountability, empowerment of women and minorities, and education. As governments and foundations have increasingly embraced the role of democratization in development, they have begun to direct more assistance into independent media in their efforts to hold governments accountable, foster free and fair elections, and strengthen civil society.
As Developing Radio Partners notes, independent radio stations, in particular, have attracted increased funding in recent years. The dominant communication medium in much of the world, radio is inexpensive, available to citizens at all levels of society, including the illiterate, and due to its pervasiveness, is well-placed to reach out and give voice to marginalized groups. How does radio play a fundamental role in democracy and development? How can civil society organizations tap into its potential more effectively? In the advent of broadband, text messaging, and other new information technologies, is radio still a relevant medium in which stakeholders should invest? The speakers explored these questions and examined radio's role as a vital communication tool in promoting democracy.
---
Featuring
Santoso
KBR68H Radio News Agency (Indonesia)
Download PowerPoint
Click Here to See a Video about KBR68H
Tasneem Ahmar
Uks Research Center (Pakistan)
Download PowerPoint
Grace Githaiga
EcoNews Africa (Kenya)
Download PowerPoint
Moderated by
Joan Mower
Voice of America
---
About the Participants
Santoso is the founder and managing director of KBR68H, the largest independent radio news agency in Indonesia, which provides content via satellite to more than 630 radio stations in Indonesia as well as 10 countries in Asia. Santoso has been a journalist for the past 20 years and was at the heart of the struggle for media freedom in Indonesia prior to the fall of the authoritarian government in 1998. He was one of the founders and the first secretary general of the Alliance of Independent Journalists, produced a popular underground political publication, Independen (Independent), and was coordinator of a leading freedom of expression organization, the Institute for the Studies on Free Flow of Information. After the Soeharto regime fell, Santoso helped found the Indonesian Association for Media Development (PPMN) in 2006. An Ashoka fellow, Santoso is a published author and editor of several books. He and KBR68H have won domestic and international awards for their work, including the Danamon 'Heroes of Society' Award in 2008 for extending information access to remote parts of Papua, and most recently the 2008-2009 King Baudouin International Development Prize.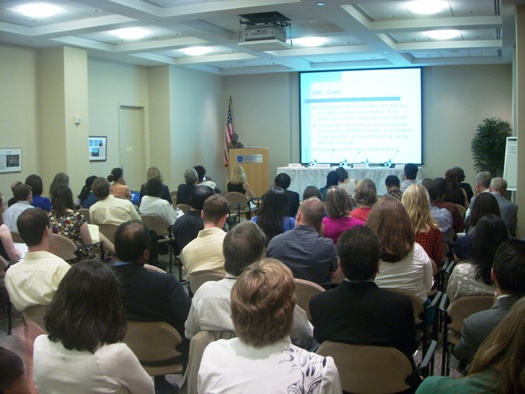 Tasneem Ahmar is the director of the Uks Research Center, where she designs and organizes seminars, conferences, and workshops, and conducts research on various development issues. Disturbed by the negative portrayal of women in Pakistani media, Ahmar launched Uks in 1997 to sensitize the media on how to better report on women and human rights issues. From May 2003, she has been working as executive producer for the Uks Radio Project, leading a team of women radio journalists in producing Urdu language radio programs, interviewing personalities, and producing features and discussion programs on women and social issues. Previously, Ahmar was director of the Overseas Research Center of the American Institute of Pakistan Studies (AIPS) at Wake Forest University, where she served as a liaison between U.S. and Pakistani government agencies and officials, as well as academic institutions. She began her career as a desk journalist for the English language daily, The Muslim, in 1979. A specialist in media monitoring, advocacy, and training on gender issues, human rights, health, and education, Ahmar is a recipient of the Internews Media Leadership Award for 2009.
Grace Githaiga is the executive director of EcoNews Africa (ENA), a sub-regional organization dedicated to disseminating information about sustainable development, empowerment of rural communities, and influencing policy formation in East Africa, particularly for marginalized communities. Githaiga just completed a Humphrey Fellowship at the University of Maryland's Philip Merrill College of Journalism, where she focused on strengthening community media's role in influencing national policy and international negotiations. Until recently, Githaiga was the chair of AMARC Africa (World Association of Community Broadcasters).
Joan Mower is the director of development and public relations at the Voice of America (VOA), where she has done extensive media training for the VOA and oversees special broadcasting programs in Zimbabwe, Nigeria, Mozambique, and Burundi. In 2007-2008, she worked at the U.S. Department of State, handling public affairs on Sudan and Darfur. Previously, she was the communications coordinator at the Broadcasting Board of Governors which she joined after serving as the director of international programs/Africa at The Freedom Forum/Newseum. She has worked with journalists across Africa, including Senegal, Ghana, South Africa, Nigeria, Mali, Sudan, Ethiopia, Zambia, Zimbabwe, Kenya, Tanzania, Uganda, Burundi, Chad, and Rwanda. She is also a former Foreign Service Officer. Mower began her career as a journalist and worked for the Associated Press in Washington, covering the State Department, Congress, and stories about Africa. She graduated from the University of California/Berkeley with a degree in African studies, and holds an M.A. in African Studies from Johns Hopkins School of Advanced International Studies.
**
About the awards:
The King Baudouin International Development Prize acknowledges the work of persons or organizations which have made a substantial contribution to the development of countries in the southern hemisphere or to solidarity between industrialized nations and developing nations. It also seeks to remind public opinion that the problems of development are today even more acute than when they gradually emerged in the collective awareness of nations in the aftermath of the Second World War. Beyond the financial value of the King Baudouin International Development Prize-150,000 Euros-the prize provides winners international visibility and publicity with key foundations, international NGOs, and bilateral agencies, including the United Nations, the World Bank, and the European Union.
The Internews Media Leadership Awards are an annual celebration of the transformative power of information, recognizing international journalists and the difference that quality news and information makes in people's lives. They celebrate the importance of empowering local media around the world. Internews Network is an international media development organization whose mission is to empower local media worldwide.