Political cartoons grace the pages of newspapers throughout the world often as fillers, deemed unimportant, when in reality, these images have the power to say more than any text based article. Political cartoonists play an essential role in conveying the true environment of what is happening in a country; however, in many restrictive countries, these artists are facing a shrinking space in terms of freedom of expression.
A few months ago, CIMA focused on this issue in Ecuador. We are excited to announce another event highlighting political cartoonist, Sabir Nazar. Sabir, a current NED Reagan Fascell fellow, is among the most well-known political cartoonists in Pakistan. In his July 23 event, he will use his cartoons to highlight the closing space in Pakistan for free expression and the ways that visual artists contribute to the promoting democracy.
Resisting Extremism through Media: Claiming a Space for Political Cartoons in Pakistan will be on July 23 at 3:00 p.m. The discussion will be moderated by CIMA's senior director, Mark Nelson. Brian Joseph, NED's senior director for Asia and Global programs at the National Endowment for Democracy will also offer his expertise from his time studying the region.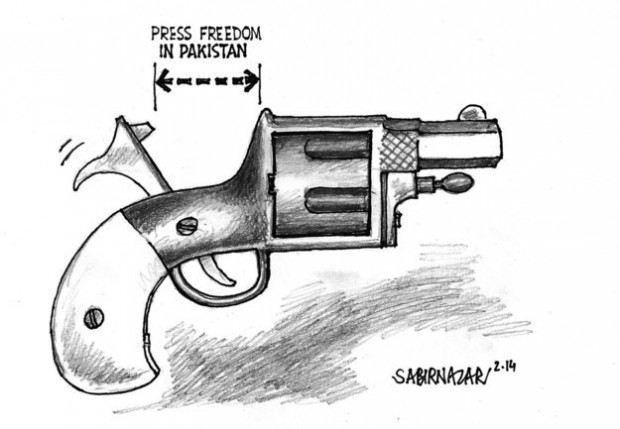 Please register for the event here: http://www.eventbrite.com/e/resisting-extremism-through-media-claiming-a-space-for-political-cartoons-in-pakistan-tickets-11647149939, and follow the event live on Twitter! Follow @cima_media using #NEDEvents.