By Teemu Henriksson
Editor's Note: This post was first published on WAN-IFRA's website and is republished here with permission. 
WAN-IFRA's Public Affairs and Media Policy department held its annual Global Media Policy Forum held at the World News Media Congress on Monday 13 June. Here are some key points that arose from the discussions.
The first panel examined the implications of Free Basics for freedom of expression and editorial integrity. Participants were news media executives from markets where the Facebook initiative exists.
Moderator: Daniel O'Maley, Center for International Media Assistance (CIMA)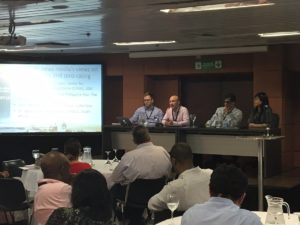 Panelists: 
Ana Marie Pamintuan, Editor-in-Chief, The Philippine Star, The Philippines

José Antonio Sánchez, Digital Content Manager, El Tiempo, Colombia
Iqbal Survé, Executive Chairman, Independent Media, South Africa
All news executives called on Facebook to provide more information and to be more open about the functionality of Free Basics. El Tiempo in Colombia is currently assessing the idea of joining, but according to Mr. Sánchez, they would need more information on how Free Basics exactly works. According to Dr. Survé, it's very difficult for many publishers in Africa to reach out to and have a discussion with Facebook.
Compared to India, where Free Basics caused controversy and was ultimately banned, there was little if any discussion about Free Basics in the countries represented in the panel.
The Philippine Star is part of the Free Basics offering in the Philippines, and was the first publication to participate. But its editorial team was not aware of it, and hadn't been consulted about the idea. Moreover, the newspaper only gets rough traffic figures from Facebook, without further audience data or analytics.
The second panel brought into the discussion internet governance experts and civil society for a wider examination of zero-rating plans and their potential impact on news consumption.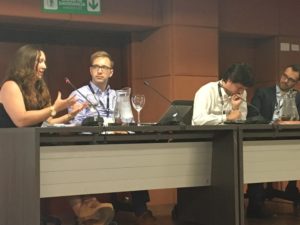 Moderator: Courtney Radsch, Committee to Protect Journalists (CPJ)
Panelists: 
Francisco Carvalho de Brito Cruz, InternetLab 
Konstantinos Komaitis, Internet Society 
Daniel O'Maley, Center for International Media Assistance (CIMA)
The panel raised questions about the consequences of zero-rating initiatives on the news ecosystem. For instance, in the case of Free Basics, a smaller media organisation might not have the resources available to adapt their content so that it fulfils the technical requirements of joining, Mr. O'Maley pointed out
Mr. Cruz said that Facebook is in a position where it can change the terms of Free Basics' functionalities, potentially affecting the participating news media. Moreover, Facebook is able to track what the users read, and could potentially use the data for its own business interests.
The panel hoped to see more information in the future about the impact of zero-rating services, and whether they indeed help expand internet connectivity. Mr. Komaitis said that a shortcoming of these debates is that the participants are the ones who are already online; the unconnected people are sadly not part of the conversation.
---
Teemu Henriksson is Project Coordinator at the World Association of Newspapers and News Publishers (WAN-IFRA) in Paris, France.