The Open Society Foundation's Program on Independent Journalism released its latest and final report mapping digital media in countries around the world. A total of 56 reports were released in the last three years, the majority of which were mapped by CIMA on our website, and all of which detailed technological transformations to digital media in the context of social and political development in each country.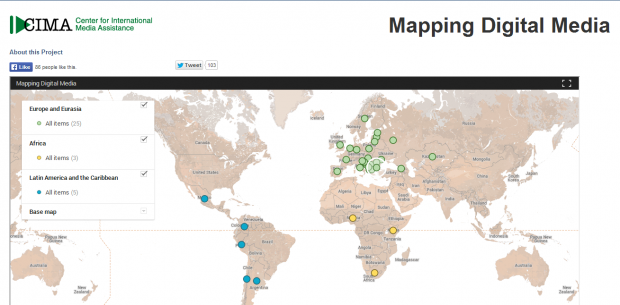 CIMA's involvement began at the project's inception, assisting in developing a methodology and monitoring progress in OSF's research. It extended by mining the reports for the most important indicators of digital media penetration in each country.
Examining 40 of these reports, CIMA noted a key concept for media development in the data on the "digital switchover" from analog. Expected to be a major feature of countries' broadcasting by 2015, the switch from analog to digital in a majority of countries is perhaps moving slower than anticipated, as timely data on the transition was hard to come by for many countries.
You can find each of OSF's reports online. The last report on Indonesia can be found here.